Teach your team the modern and productive way to use Excel
This investment will pay off.
My company Excel training
✅ Proven by global companies
For their Excel training, I am chosen especially by large international companies who want professionalism, training in both Czech and English and the assurance that the time investment of their employees in training will be well spent. These are some of my clients: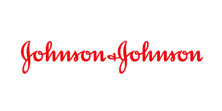 ✅ Your people save a week a year
Upskilling your people in Xcel is the highest return investment I've encountered yet:
Feedback from my more than 3,100 training participants shows that they can save an average of 37 minutes per week after the first training session. That's almost an entire work week in a year!
I train all levels from beginners to expert users including PivotTables, XLOOKUP, VBA and PowerQuery
✅ I bring business insight and practical experience
Real knowledge from 5 years of experience in an international consulting company and 3 years of managing a tech startup: I have created reports and financial models for CEOs, banks and manufacturing companies.
I'm not an "IT guy" – my roots are in a business environment. I know the processes in finance, controlling, purchasing, marketing or sales and teach people how to improve them using clever use of Excel.
✅ I make training simple, fun. I am patient with students
I train in human language, in a clear way. I adapt to the needs of the group.
✅ AI-powered work
I show students how to use artificial intelligence with Excel.
✅ Flexible: online or offline classes
My Excel course takes the form of corporate training in both English and Czech. I train both in person and in the form of live online training for groups.
What you will get
Before the training: Quick test of Excel skills of participants, quick assessment of using spreadsheets in your processes, tailor-made curriculums for your company.
During the training: Detailed materials, workbooks, using simple language, Q&A sessions
After the training: Additional materials and videos of the most important functions. Training report and feedback evaluation.
🔴Recording available: For your convenience, a recording of the class will be available for all participants to access for three months. This applies to both online and classroom courses.
Format: Half-day classess for 1 to 15 people. Tailor-made. 6 levels of difficulty.
Language: English or Czech
Place: Online (MS Teams, Zoom or Meet) or face to face in your office anywhere in the world.
Software: Microsoft 365 or 2007 or newer in any language. PC or Mac. We can also do the training in Google Sheets or combination of Excel + Google Sheets.
Training curiculum
I have several half-day courses readily available, but I am flexible in adjusting them to meet the specific needs of my clients:
Standard half-day trainings:

Specialized deep-dive trainings
If you want to see detailed outlines of the trainings, please contact me.
Have a look how I teach:
These are video samples from my Youtube channel. I publish videos that cover some of the key parts of my innovation skills and digital training.
This is what my clients say:




Considering getting your people trained?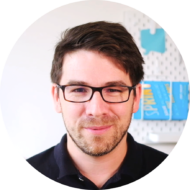 Write me or call me!
I will be happy to go over the training curriculum with you in detail and answer your questions.
We can talk yow to tailor this course to the training needs of your people or how we can build a training program out of my available course.
Based on our conversation, I will send you a customized curriculum and a quote.
I believe that this training will pay for itself, that people will remember it and that it will start a real change towards innovation.