Do big things. Leave the rest to the machines.
The goal is to substantialy increase personal productivity with ChatGPT and other available tools . But the main thing is to learn to think differently and learn quickly with other tools that will be added quickly. An equally important thing is to know the risks and limitations of AI.
1-day or half-day workshop, 5 – 15 participants.
Face to face or online.
Benefits and principles
✅ I help companies like IKEA, Johnson&Johnson or PwC with innovation projects
✅ I draw on my experience as CEO of an invested startup
✅ We use artificial intelligence tools as a part of the training
✅ I teach in simple language, in a fun and patient way
✅ The workshop can take place face to face or online, in English or Czech.
Who is this training course for?
For everyone in the company: From managers to salespeople and HR staff to employees in controlling, purchasing, IT, customer service and more. Suitable also for employees involved in innovation and digitalisation.
What will we do?
We will not address the technical nature of AI, we will only look at the technology from a user perspective.
Using practical examples, participants will try out the tools that are already available in your company and those that are yet to come.
In the second part, the participants will be divided into teams and each team will be given a case study in their field, which they will be tasked to fully develop using various AI tools (from brainstorming, to sourcing and creating the final output).
Finally, we will go through other examples relevant to the workload of each participant.
What will the participants get and learn?
✅ Leapfrog their productivity with AI tools like ChatGPT, or those currently available in Microsoft 365 or Google.
✅ Insight: They will have an overview of the wide range of existing tools and those that will be available in the near future.
✅ Mindset: they will be able to think differently, adapt quickly to new trends and learn quickly with tools that are yet to be developed.
✅ Caution: they will understand the risks and limitations of AI regarding data sensitivity, factual quality of outputs
Topics covered
AI in Microsoft 365 / Google Workspace
100 ways to use ChatGPT
Specific application in the work of the participants
Text creation and editing
Minutes of meetings
Organisation of work and tasks
Search for information
Presentation creation, presentation coach
Use in Excel
Data editing and analysis
Help with brainstorming
Personal use
AI safety
Have a look how I teach:
These are video samples from my Youtube channel. I publish videos that cover some of the key parts of my innovation skills and digital training.
My key clients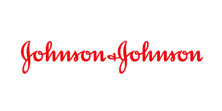 What do participants say?







My other innovation&digital skills courses
Have look at these related courses, or check the full course catalog.
All courses can be combined into training programs.
Considering getting your people trained?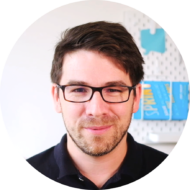 Write me or call me!
I will be happy to go over the training curriculum with you in detail and answer your questions.
We can talk yow to tailor this course to the training needs of your people or how we can build a training program out of my available course.
Based on our conversation, I will send you a customized curriculum and a quote.
I believe that this training will pay for itself, that people will remember it and that it will start a real change towards innovation.