Make a difference. Overcome resistance. Drive results.
Coming up with an idea is important, but it's only the beginning. This training teaches participants how to push for change and get things done, and how to effectively counter resistance to change, change society for the better, and deliver results even if you don't have the formal authority to make a difference.
1-day workshop, 5 – 15 participants.
Face to face or online.
Benefits and principles
✅ I help companies like IKEA, Johnson&Johnson or PwC with innovation projects
✅ I draw on my experience as CEO of an invested startup
✅ We use artificial intelligence tools as a part of the training
✅ I teach in simple language, in a fun and patient way
✅ The workshop can take place face to face or online, in English or Czech.
Who is this training course for?
For leaders and members of project teams and managers. For all those who face the daunting task of making a difference in a large organization and want to learn the principles, practices and tools to get things done.
Also suitable for individuals who want to learn how to spread change around them.
What will we do?
This training is based on stories of individuals who have made a difference in a large organization, even in the face of resistance and without formal authority. Together we will break down the stories, discuss what was at the heart of the success and try to apply similar practices through case studies. We will also learn about proven project management tools for change management, such as communication plan and stakeholder management. Participants will leave with a plan of concrete steps and tools they can apply to their projects to make a difference.
What will the participants learn?
✅ Inspiration and enthusiasm for the change
✅Understanding how an individual can change something even without formal powers or large resources
✅ How to use tools to support change – communication plan, stakeholder management and more
✅How to work with different type of people that resist the change and get them on your side
✅ When to impact on rational thinking, emotion and identity of people which behavior you want to change
Topics covered
How to build excitement for change
Communication plan
Stakeholder management
How to face resistance
How to talk to leadership and get buy-in
Typical situations and how to solve them
How to use AI in change management
Have a look how I teach:
These are video samples from my Youtube channel. I publish videos that cover some of the key parts of my innovation skills and digital training.
My key clients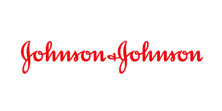 What do participants say?







My other innovation&digital skills courses
Have look at these related courses, or check the full course catalog.
All courses can be combined into training programs.
Considering getting your people trained?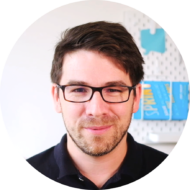 Write me or call me!
I will be happy to go over the training curriculum with you in detail and answer your questions.
We can talk yow to tailor this course to the training needs of your people or how we can build a training program out of my available course.
Based on our conversation, I will send you a customized curriculum and a quote.
I believe that this training will pay for itself, that people will remember it and that it will start a real change towards innovation.