Learn how executives at global companies and startups are driving innovation
Cousre Goal: Provide top management and leadership with a practical and theoretical framework to strategically manage innovation, link it to corporate strategy, manage risk and lead innovation teams. It also aims to provide an overview of trends in the world of digital transformation.
1-day workshop, 5 – 15 participants.
Face to face or online.
Benefits and principles
✅ I help companies like IKEA, Johnson&Johnson or PwC with innovation projects
✅ I draw on my experience as CEO of an invested startup
✅ We use artificial intelligence tools as a part of the training
✅ I teach in simple language, in a fun and patient way
✅ The workshop can take place face to face or online, in English or Czech.
Who is this training course for?
Top management and leadership of the company.
What will we do?
In the first half of the workshop, we will use a series of case studies to show how to effectively translate a company's strategy into innovation projects. How to measure the results of innovation projects and systematically manage risks. How to allocate responsibilities for innovation in the company and how to build an innovation culture.
In the second half of the workshop, we will translate this framework into a concrete company environment and work on an innovation strategy. The outcome of the workshop will be a set of concrete, graspable next steps to foster strategic innovation and an innovation culture within the company.
Learning outcomes
✅ Inspiration on how to foster a culture of innovation driven by employee enthusiasm instead of pressure from authority.
✅ Participants will get an overview of current trends in innovation and digital transformation and artificial intelligence
✅ Participants will know the tools and processes for managing a portfolio of innovation projects across the company.
✅Participants will learn the principles of risk management of innovation projects when launching new services and products on the market.
Topics covered
Using AI in innovation
Linking strategy and innovation projects
Strategic management of the innovation portfolio
Market, technology and financial risk management
Innovation models – sources of innovation in society
Building a culture of innovation in society
Disruptive innovation and exponential innovation
Cooperation with the startup ecosystem
Have a look how I teach:
These are video samples from my Youtube channel. I publish videos that cover some of the key parts of my innovation skills and digital training.
My key clients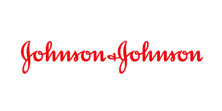 What do participants say?







My other innovation&digital skills courses
Have look at these related courses, or check the full course catalog.
All courses can be combined into training programs.
Considering getting your people trained?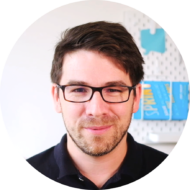 Write me or call me!
I will be happy to go over the training curriculum with you in detail and answer your questions.
We can talk yow to tailor this course to the training needs of your people or how we can build a training program out of my available course.
Based on our conversation, I will send you a customized curriculum and a quote.
I believe that this training will pay for itself, that people will remember it and that it will start a real change towards innovation.