Learn how to do the right things at the right time.
The goal is to achieve results faster while experiencing peace, joy and fulfillment from work. I teach people how to work with their priorities, tasks but also with their energy. How to productively manage their time, their team's time and how to set up a functional working relationship in this area with their managers.
1-day workshop, 5 – 15 participants.
Face to face or online.
Benefits and principles
✅ I help companies like IKEA, Johnson&Johnson or PwC with innovation projects
✅ I draw on my experience as CEO of an invested startup
✅ We use artificial intelligence tools as a part of the training
✅ I teach in simple language, in a fun and patient way
✅ The workshop can take place face to face or online, in English or Czech.
Who is this training course for?
For everyone across the company. I recommend that training be delivered either to a specific team or to participants at a similar level of seniority who are dealing with similar challenges in managing their time and priorities.
What will we do?
We'll go through topics from setting priorities through scheduling and managing tasks, calendaring and email. Attendees will be given space right in the training to brainstorm and implement some new changes themselves.
We will also discuss how to make better use of the digital tools that participants already have at their disposal (e.g. Outlook) and what other tools they can use to be more productive. Last but not least, we'll cover energy management and fighting procrastination.
What will the participants get and learn?
✅ Specific tips and tricks: they will know how to save hours per week.
✅ Development plan: the training is interactive and participants will take away not only knowledge, but also a concrete personal development plan that they create themselves.
✅ Stress reduction: how to keep things under control, not forget anything, get everything important done and be able to fight procrastination.
✅ More energy: how to better distribute your work during the day, how to choose breaks and how to sleep and rest better outside work.
✅ Better communication: how to communicate priorities and tasks effectively with your team and your manager.
✅ The desire and inspiration to be more productive at work, to achieve better results for the company, and to feel joy and fulfilment
Topics covered
How to keep everything under control
Priority management
Planning
Task management and todo sheets
How to be faster
Energy management
Perfect concentration
How to procrastinate
Using AI for personal productivity
Have a look how I teach:
These are video samples from my Youtube channel. I publish videos that cover some of the key parts of my innovation skills and digital training.
My key clients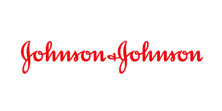 What do participants say?







My other innovation&digital skills courses
Have look at these related courses, or check the full course catalog.
All courses can be combined into training programs.
Considering getting your people trained?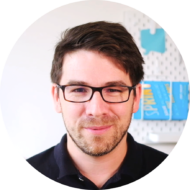 Write me or call me!
I will be happy to go over the training curriculum with you in detail and answer your questions.
We can talk yow to tailor this course to the training needs of your people or how we can build a training program out of my available course.
Based on our conversation, I will send you a customized curriculum and a quote.
I believe that this training will pay for itself, that people will remember it and that it will start a real change towards innovation.