Give people 24 hours to work on whatever they want.
You'll be amazed at what they come up with
Workshop Goal: To awaken people's interest and enthusiasm for innovation and the joy and fulfillment of work. Participants will get the feeling that they can actually make a difference and that they will be given the space by management to do so if they want to. You'll be surprised what's in your people. Plus, you'll get a whole host of smaller or bigger innovations that you've always wanted to do but didn't have time for.
1-day workshop, 5 – 15 participants.
Face to face or online.
Benefits and principles
✅ I help companies like IKEA, Johnson&Johnson or PwC with innovation projects
✅ I draw on my experience as CEO of an invested startup
✅ We use artificial intelligence tools as a part of the training
✅ I teach in simple language, in a fun and patient way
✅ The workshop can take place face to face or online, in English or Czech.
Who is this training course for?
For all the people, across the board, who want to step out of their normal work for 24 hours and get things done that they needs' but haven't had time for. The best results will be obtained when participation is voluntary, with participants being able to form their own teams and choosing what they want to work on.
What will we do?
Before the event, we will set the format start the communication.
The event itself is best started with a half-day introductory training session, where participants will learn the basics of Design Thinking as a method for innovation. After that, participants will be given 24 hours to work .
Afterwards, the teams have a short presentation in front of the company's management, where they show their prototype or finished solution. The management selects the winning team, which usually receives a prize.
What will the participants get and learn?
✅ Inspiration: they will experience for themselves that they can innovate, that they will enjoy it and that they will feel joy and fulfilment in it
✅ Joy: They will finally get something done that they wanted but didn't have time to do. They'll be surprised at how quickly things can change.
✅ Teamwork: experience for yourself how a team can produce great results
Support: they will see that management gives them the time and support to create something new
✅ Courage: Thanks to their own experience, they will know how to innovate and gain the courage and desire to continue innovating.
Topics covered
Rapid prototyping
How to sell your idea
Innovation as a source of joy and fulfilment
Everyone can make a difference
Have a look how I teach:
These are video samples from my Youtube channel. I publish videos that cover some of the key parts of my innovation skills and digital training.
My key clients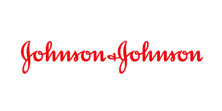 What do participants say?







My other innovation&digital skills courses
Have look at these related courses, or check the full course catalog.
All courses can be combined into training programs.
Considering getting your people trained?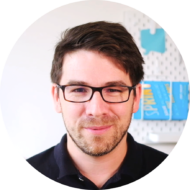 Write me or call me!
I will be happy to go over the training curriculum with you in detail and answer your questions.
We can talk yow to tailor this course to the training needs of your people or how we can build a training program out of my available course.
Based on our conversation, I will send you a customized curriculum and a quote.
I believe that this training will pay for itself, that people will remember it and that it will start a real change towards innovation.