Learn how to adapt yourself, your team and your business for the future
Participants will learn what science knows about a person's ability to adapt to new conditions and what concrete steps they can take to increase their adaptability at work. This will help them stay high on the career ladder even in a digitally accelerating world.
1-day workshop, 5 – 15 participants.
Face to face or online.
Benefits and principles
✅ I help companies like IKEA, Johnson&Johnson or PwC with innovation projects
✅ I draw on my experience as CEO of an invested startup
✅ We use artificial intelligence tools as a part of the training
✅ I teach in simple language, in a fun and patient way
✅ The workshop can take place face to face or online, in English or Czech.
Who is this training course for?
For those who want to be prepared for the future of work and the world
What will we do?
First, let's look at an overview of the trends that will affect how we work, how we live. Trends that we will need to adapt to in order to stay on the cutting edge as individuals.
Then we will look at the introduction of how the human brain works, how it has been gradually adapted through evolution, what are its strengths and limitations. We will look at the principle of neuroplasticity, which allows us to change the connections in the brain and learn new skills.
In the third part, participants will test their own adaptability through a series of exercises. At the end, they will have space to create their own adaptability plan and leave with a series of concrete steps to work on.
What will the participants learn?
✅ What the future of work and the world around us is.
✅ How the human brain works and how to make the most of it.
✅ How to systematically increase your adaptability and avoid becoming a victim of automation.
✅ Use smart apps and tools, including AI, to improve your ability to adapt to new conditions.
✅ How to plan concrete steps for systematic and long-term improvement of personal adaptability.

Topics covered
Exponential innovation
The future of work
Automation and robots
Neuroplasticity of the brain
Increasing personal adaptability
Using artificial intelligence
Have a look how I teach:
These are video samples from my Youtube channel. I publish videos that cover some of the key parts of my innovation skills and digital training.
My key clients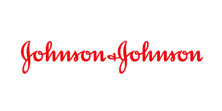 What do participants say?







My other innovation&digital skills courses
Have look at these related courses, or check the full course catalog.
All courses can be combined into training programs.
Considering getting your people trained?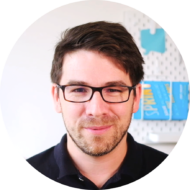 Write me or call me!
I will be happy to go over the training curriculum with you in detail and answer your questions.
We can talk yow to tailor this course to the training needs of your people or how we can build a training program out of my available course.
Based on our conversation, I will send you a customized curriculum and a quote.
I believe that this training will pay for itself, that people will remember it and that it will start a real change towards innovation.