From ideas to action:
Learn how to be more creative and use this skill at work.
The light bulb was not invented by gradually improving the candle. But it also did not come about through the sudden enlightenment of the genius Edison, but came about after hundreds and hundreds of attempts. Those who succeed most often are those who try the most times. The goal of this training is to teach people to think differently about innovation and creativity, to understand the process and as a result learn to be more creative in their work and personal lives.
1-day workshop, 5 – 15 participants.
Face to face or online.
Benefits and principles
✅ I help companies like IKEA, Johnson&Johnson or PwC with innovation projects
✅ I draw on my experience as CEO of an invested startup
✅ We use artificial intelligence tools as a part of the training
✅ I teach in simple language, in a fun and patient way
✅ The workshop can take place face to face or online, in English or Czech.
Who is this training course for?
For all levels and positions across the company who are eager to learn how to come up with better ideas.
What will we do?
The main line of the training is a series of practical exercises where participants learn to use the different methods. In parallel, they will learn about the source of creativity, the workings of the human brain and practical tips for further improvement through short videos and mini-lectures.
What will the participants learn?
✅ Understand that creativity is not innate, but a skill that can be improved
✅ Identify problems, translate them into a question and brainstorm different solutions
✅ Use a variety of creative techniques for individuals and teams to increase creativity
✅ Engaging AI in the creative process
Topics covered
Incremental and disruptive innovation
First principles thinking, SCAMPER
Systematic Inventive Thinking, Lean Thinking, Design thinking
Brainwriting, Brainstorming
"How Might We" question
Using AI as a brainstorming partner
Have a look how I teach:
These are video samples from my Youtube channel. I publish videos that cover some of the key parts of my innovation skills and digital training.
My key clients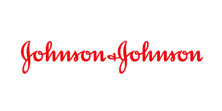 What do participants say?







My other innovation&digital skills courses
Have look at these related courses, or check the full course catalog.
All courses can be combined into training programs.
Considering getting your people trained?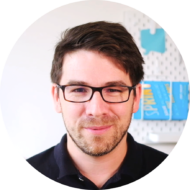 Write me or call me!
I will be happy to go over the training curriculum with you in detail and answer your questions.
We can talk yow to tailor this course to the training needs of your people or how we can build a training program out of my available course.
Based on our conversation, I will send you a customized curriculum and a quote.
I believe that this training will pay for itself, that people will remember it and that it will start a real change towards innovation.