Learn the ins and outs of designing digital products.
Both for internal and external customers
Learn how to make digital products with a customer focus. Know how to collaborate on projects with professional UX designers agencies. To be able to independently create simple prototypes of digital interfaces based on customer understanding, best practice and data.
1-day workshop, 5 – 15 participants.
Face to face or online.
Benefits and principles
✅ I help companies like IKEA, Johnson&Johnson or PwC with innovation projects
✅ I draw on my experience as CEO of an invested startup
✅ We use artificial intelligence tools as a part of the training
✅ I teach in simple language, in a fun and patient way
✅ The workshop can take place face to face or online, in English or Czech.
Who is this training course for?
For anyone working on innovation projects where digital products will be created or innovated, either for the end customer or for internal users. It is also suitable for those who work with User Experience designers, hire agencies and need to have insight into industry best practice.
What will we do?
Participants will experience an energetic day full of aha-moments, practical exercises and climbing outside the comfort zone. 70% of the time is dedicated to practical exercises. In one day, they will experience the entire digital innovation process from empathetic conversations with customers, to prototyping and testing. They will also understand the place of User Experience in the context of innovation.
What will the participants learn?
✅ Understanding the importance of starting with customers, understanding how they live, and based on that, creating a holistic experience made up of product, services, and digital products.
✅ Getting ideas off the ground: anyone can learn simple prototyping to help them show and defend their idea or plan in the company.
✅ Enthusiasm for a new way of thinking and working. With the opportunity to try out working on a design challenge, participants will understand that it is not difficult and they themselves can transfer this way of thinking and these methods to their work.
✅ The experience of a day well spent. Participants will work as a team with colleagues from different departments and different seniority to create something new together in one day.
Topics covered
Relationship User experience and customer experience
User journeys, journey mapping
Customer personas in UX
Digital product development best practices
The work and role of UX designers
Simple prototyping of digital products
Digital tools for prototyping
Have a look how I teach:
These are video samples from my Youtube channel. I publish videos that cover some of the key parts of my innovation skills and digital training.
My key clients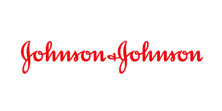 What do participants say?







My other innovation&digital skills courses
Have look at these related courses, or check the full course catalog.
All courses can be combined into training programs.
Considering getting your people trained?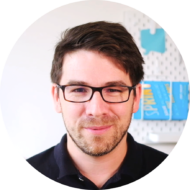 Write me or call me!
I will be happy to go over the training curriculum with you in detail and answer your questions.
We can talk yow to tailor this course to the training needs of your people or how we can build a training program out of my available course.
Based on our conversation, I will send you a customized curriculum and a quote.
I believe that this training will pay for itself, that people will remember it and that it will start a real change towards innovation.